San Juan Islands Scenic Byway:
Orcas Island Tour
The San Juan Islands are Washington State's newest Scenic Byway!  The Byway is a scenic driving/biking tour that highlights many of the "must-sees" of the islands.  Part I: the ferry ride from Anacortes to the San Juans; Part II: San Juan Island; Part III: destination Orcas Island (obviously saved the best for last!)
Click the map of the Scenic Byway below for a larger version.  Provided courtesy of the San Juan Islands Visitors Bureau.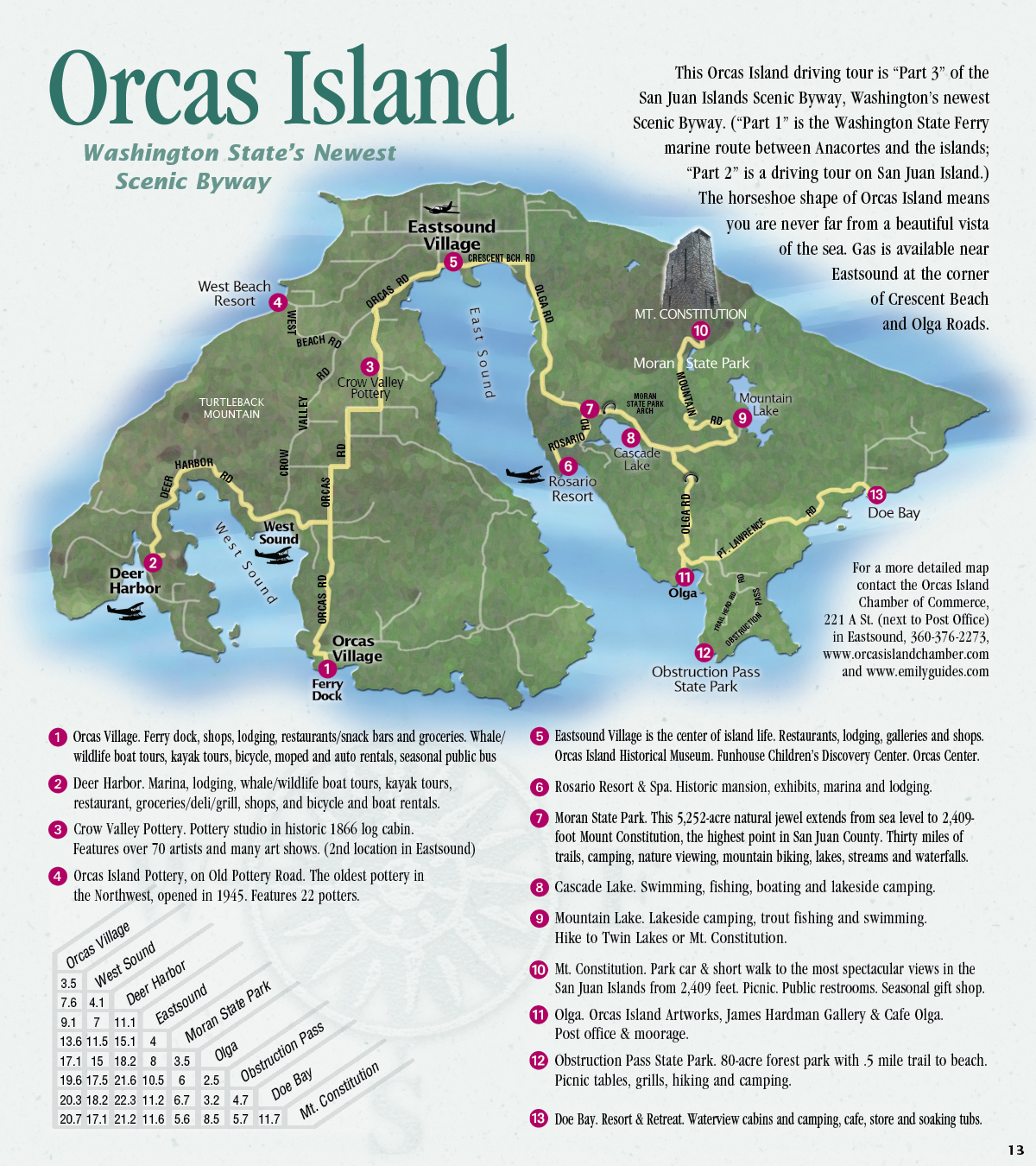 Located in Eastsound Village, the Eastsound Landmark Inn is smack dab in the middle of the Scenic Byway.  We are pleased to be able to offer a comfortable and convenient base of operations for byway travelers.
BOOK IT!  CLICK TO RESERVE NOW: