East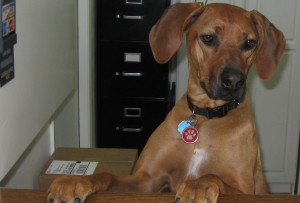 sound Landmark Inn Pet Policy
The Eastsound Landmark Inn is happy to welcome well-behaved dogs and cats (and their responsible owners) in a limited number of our condominiums.  We ask that you follow the rules below in order to ensure your enjoyment and that of your pet and your fellow guests during your stay:
PETS MUST BE PRE-APPROVED BY THE INN'S MANAGEMENT AT THE TIME YOU MAKE YOUR RESERVATION.  NO EXCEPTIONS.
You will be provided with a Pet Care Package upon arrival, which includes pet waste bags, a pet towel to use during your stay, and a treat!
Your pet is only allowed in the Pet Friendly condo you have rented.  Please do not take your pet to visit friends in any of our other condos.
Our Pet Friendly condos are on the ground floor.  Please use the sliding glass door as much as possible when entering/exiting your unit with your pet.  This helps avoid unnecessary confrontations with other pets or guests who do not consider themselves pet lovers.
All pets must be kept on a leash and under control at all times when outside of your condo;

no

exceptions

.
Pets must be attended at all times.  Your pet cannot

EVER

be left alone in your condo or on your deck. 
You are responsible for ensuring that your pet does not make excessive noise which may disturb your neighbors.
Pets are not allowed on furniture, beds, or linens.
If your pet gets wet or muddy in their adventures outdoors, please use the provided pet towel to dry your pet before entering your condo.
Owners must clean up after their pet's "business" outside.  Please use the provided doggie-doo bags and put them directly into the dumpster.
If your pet has an accident in your condo or elsewhere on the property, or sheds excessively in your condo, you are responsible for cleaning it up.  Please request cleaning supplies at the office.
The pet fee is $25 per night; only one pet is allowed per unit.  We allow only well-behaved dogs or cats.  If your dog or cat is not people friendly or doesn't get along well with other animals, please make arrangements for him/her to stay elsewhere. 
Upon check-in, you will be required to sign our Pet Agreement contract and authorize the Eastsound Landmark Inn to charge your credit card for any damages incurred during your stay.  We reserve the right to charge at our discretion, for any damage and/or abuses of the above set of rules. 
You may also be charged a cleaning fee if your pet has left a mess in your unit or anywhere else on the property, including hair on furniture/linens, scratch marks on doors/furniture, stains on carpets, etc.
Failure to comply with the above rules during your stay will result in our requiring you to kennel your pet off-site and/or your party being required to leave the property without a refund.